Fall is almost here. The season of gorgeous foliage, crisp days, and HUNTING SEASON! Yup, the heat is cooling down and it's time to start gearing up.
Whether you're into bows, muzzle-loaders, deer, or turkey, fall is a big time of year to hunt; and making sure you have the gear you need is crucial for a successful season. That's where Bass Pro Shops comes into play.
Founded in 1972, Bass Pro Shops is North America's premier outdoor and conservation company. They provide unrivaled products, dynamic locations, and excellent customer service. They know their stuff and their collection of superior hunting gear is unmatched.
From their selection of Hunting Decoys to comfortable Treestands, you'll find exactly what you need at Bass Pro Shops. Got the main stuff, but in need of hunting accessories? They've got that too! You'll also love their vast collection of Optics and Scopes.
Another thing that Bass Pro Shops has is a collection of Dog Training Supplies to get your devoted pup involved in the adventure. Just like you, your furry companion needs the best gear. Bass Pro Shops large selection offers decoy launchers, electronic collars, camo hunting apparel, and more. Then, when you guys return from the field, you can reward your dog for its effort with a special reward from their selection of treats and toys.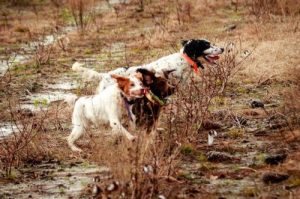 Bass Pro Shops has really done an excellent job of making their mark in the outdoor industry, and when it comes to being successful during the hunting season, you want the best. So, head over to Bass Pro Shops today and gear up for fall!